Secondary Tertiary (STP)
STP2
Course Description
Teacher in Charge: Mr B. Smith
Prerequisites
It is recommended that students pick the four option subjects that they enjoy the most, are doing well in, as well as lining up with a potential future pathway.
It is also advised that students select a subject that best lines up with their chosen area at Toi Ohomai. For example; a student choosing Cafe Services should definitely select HOC2 as part of their College timetable.
---
Check out the video:
This course is designed for boys wishing to enter a vocational pathway at the end of their Year 12 school year.
It aims to give them the skills and confidence to transition from Year 12 into further tertiary study (predominantly a 1 year pre-trades level 3 course), gain an apprenticeship, or gain full time employment.
Students will be given the privilege and responsibility of spending one day per week at Toi Ohomai institute of Technology to give them additional skills within their chosen area of study.
The focus of the course is strongly based on teaching good man qualities. Employers are looking for and value most traits such as honesty, reliability, self-management, problem solving and communication skills.
A mixture of workshop and classroom time will occupy three lines of a students timetable. In this time they will cover a range of literacy, numeracy, community based project work, industry visits and work experience placements with a single core teacher. This teacher will provide additional pastoral care to help prepare and transition students onto a meaningful next step at the end of the year.
Hospitality, Cafe Services, Engineering, Automotive, Transport & Logistics, Carpentry and Primary Industries are the current vocations being offered pathways in.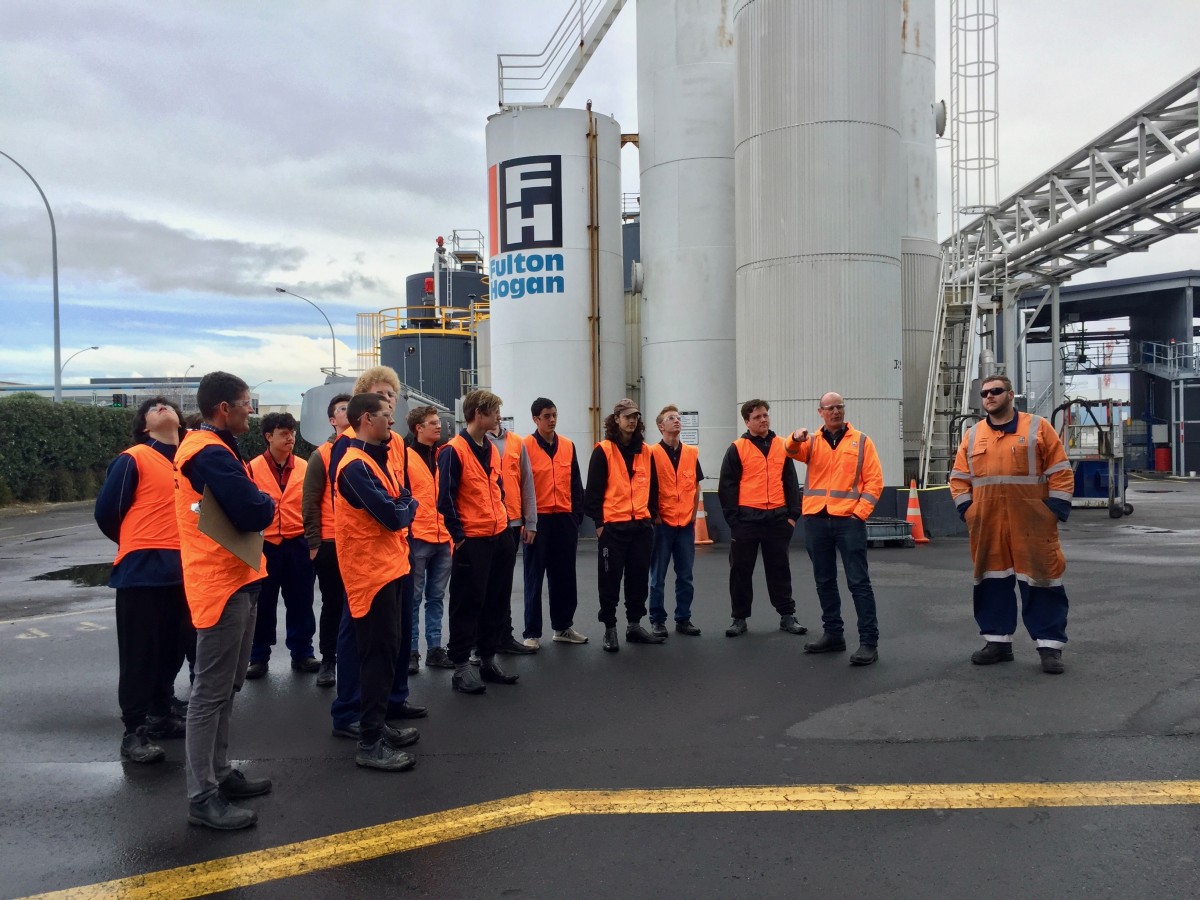 STP students on an industry visit to the Fulton Hogan Bitumen plant.
Dog kennels built by STP students and donated to the Tauranga SPCA.
Play equipment built by STP students and donated to Welcome Bay Kindergarten.
Cafe furniture built by STP students and used in the schools hospitality Barrista Port cafe.
Play equipment (diggers, balance bikes, trolley) built by STP students and donated to Oropi Play Group.
---
Learning Areas:
---
Contributions and Equipment/Stationery
$120
---
Pathway Tags
Engineering, Hospitality, Automotive, Transport, Logistics, Construction, Primary Industries
---